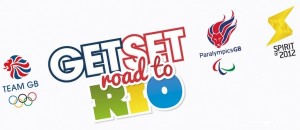 Homework – Your Values
Due date: 5th July
 give well-structured descriptions and explanations for different purposes, including for expressing feelings  speak audibly and fluently with an increasing command of Standard English   participate in presentations    gain, maintain and monitor the interest of the listener(s)  select and use appropriate registers for effective communication.
https://www.getset.co.uk/values-awards
Click on STUDENT/MEMBER
Enter your details…
Three courses available: VALUES STARS / VALUES CHAMPIONS / VALUES AMBASSADORS
The Olympic Values are:

Respect
Excellence
Friendship

The Paralympic Values are:

Determination
Inspiration
Courage
Equality
Produce a short presentation (about 2-3 minutes) about YOUR VALUES and WHAT IS IMPORTANT TO YOU.  As part of the presentation you might like to complete elements of the Get Set Value Awards (details above).
Think about the title of your presentation, engaging with your audience and making an impact.  As always, you will be marked on these qualities (out of 10 each time):
Confident speaking to the audience (use of voice, looking at people)
Keeping the audience interested (use of questions, not reading from card all the time Quality of props (as appropriate)
Quality of homework (time and effort)
Total marks out of 40