Friday already – where does the time go?
We have had a fabulous week in Year 3/4. As always the children who have engaged with our Google Classroom are making great progress and completing some fantastic work.
Highlights this week have included beginning to look at Fractions in Maths whilst in English we have continued with our poetry theme by investigating Kennings and writing our own.
Here is a selection.
Can you guess the riddles?
Ellie
A wood dweller
A midnight howler
A fast runner
A sharp biter
A terrifying hunter
A sniff master
KARA
A loud roarer,
A land claimer,
A fierce fighter,
A proud leader,
A meat eater,
A sly hunter,
A great defender,
A good pouncer,
A good gripper,
A sharp biter,
A bone crusher.
SONNY
A dark defender,
A cave dweller,
A comic character,
A bird lover,
A caped crusader.
SONNY
A life giver,
A daffodil grower,
An Easter egger,
A blossom provider,
A lamb birther,
A petal reminder.
GRACIE
A cat hater,
A water drinker,
A face licker,
A ball chaser,
A tail wagger,
A bone chewer,
A lead puller.
Akram
An animal greater
A body stronger
A muscle twister
An instinct savager
A claws sharper
A battle winner
A chase faster
A smart hunter
A deer stalker
A meat liker
A lioness lover
A human hater
WYATT
A loud roarer
A golden maner
A powerful biter
A retractable clawer
A fast runner
A tail balancer
Congratulations to Arlis who is continuing to smash his way through Lexia.
Well done to Kara who has completed level A on Reading Plus.
Our Star of the Week in school has been Tyler who has become much more confident in Maths and is hooked on Numbots!
I have chosen two 'Remote Learners of the Week'  because these two children come to every Google Meet and always complete the tasks set promptly and to a very high standard.
This week's Remote Learning Stars are Gracie and Sonny – well done to both of you. You should be very proud of the work you are doing.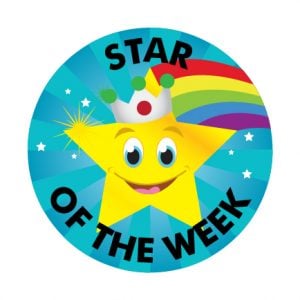 Have a lovely weekend.
Thanks
Mr Hymers