Our Curriculum, this academic year, is altered to reflect the current climate and needs of our children.
"The National Curriculum provides pupils with an introduction to the essential knowledge that they need to be educated citizens. It introduces pupils to the best that has been thought and said; and helps engender an appreciation of human creativity and achievement.
The National Curriculum is just one element in the education of every child. There is time and space in the school day and in each week, term and year to range beyond the national curriculum specifications. The national curriculum provides an outline of core knowledge around which teachers can develop exciting and stimulating lessons to promote the development of pupils' knowledge, understanding and skills as part of the wider school curriculum."
Aims of the National Curriculum in England September 2013
At Dunn Street Primary School we constantly strive to offer a curriculum that is not only in line with the national guidelines but that engages our pupils through: experiential activities, topics of interest and relevance, high quality texts and motivating and thought-provoking questions.
The early years foundation stage (EYFS) sets standards for the learning, development and care of your child from birth to 5 years old.  We follow the EYFS in Nursery and Reception class. The areas of learning are: communication and language; physical development; personal, social and emotional development; literacy; mathematics (click here to see information about Ten/Twenty Town); understanding the world and expressive arts and design.

The remaining classes (Year groups 1 to 6) are now accessing the 2014 National Curriculum (click link to see details).
See below (
or click here
) for a Parents' Guide to the National Curriculum.
Our Phonics teaching concurs with the 2014 National Curriculum that states,
"Skilled word reading involves both the speedy working out of the pronunciation of unfamiliar printed words (decoding) and the speedy recognition of familiar printed words. Underpinning both is the understanding that the letters on the page represent the sounds in spoken words. This is why phonics should be emphasised in the early teaching of reading to beginners (i.e. unskilled readers) when they start school."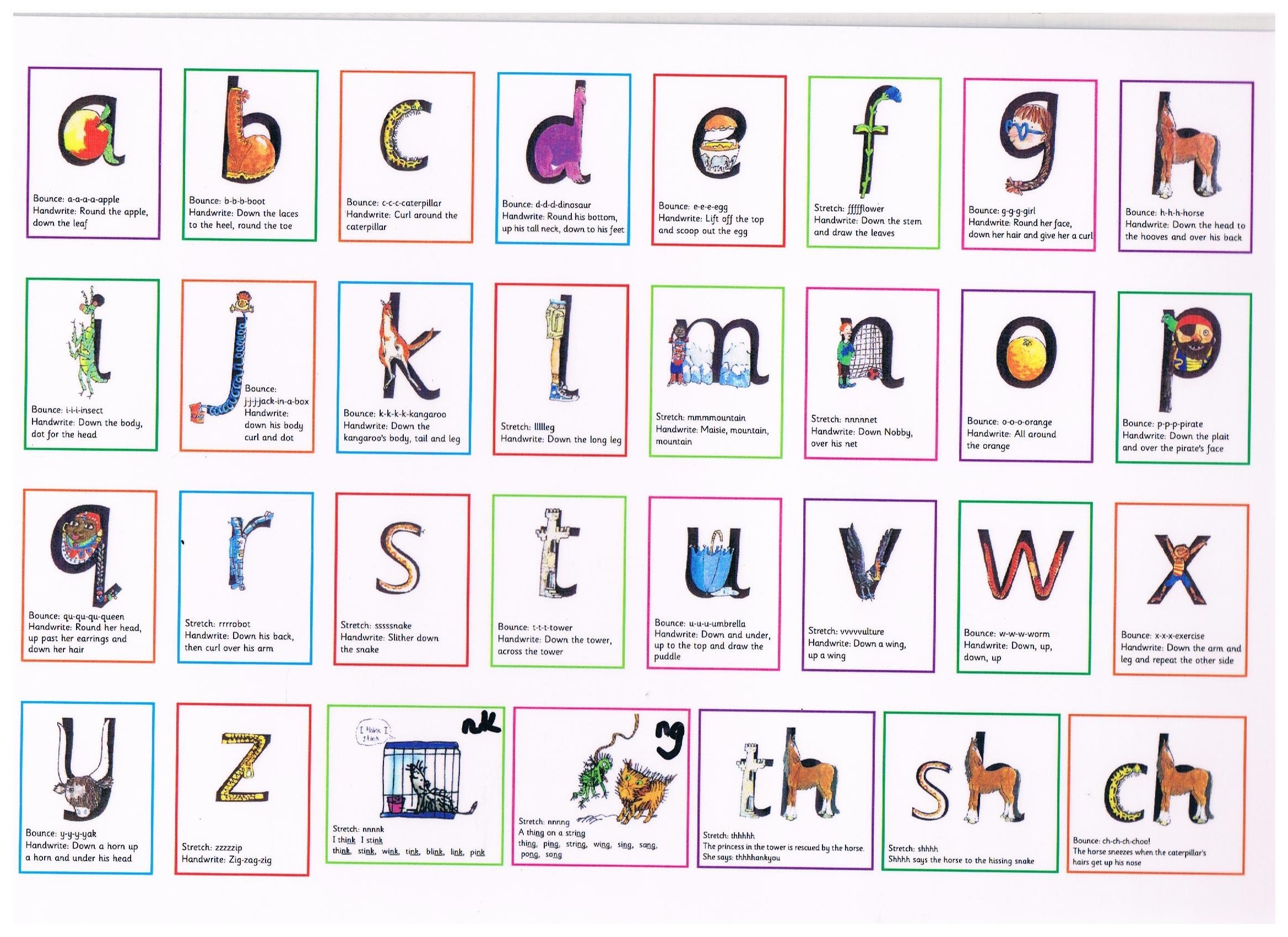 We are currently using the Read Write Inc. Phonics programme. Read Write Inc. Phonics and Read Write Inc. Rhymes teach children to read accurately and fluently with good comprehension. They learn to form each letter, spell correctly, and compose their ideas step-by-step.   Parents' Information can be found by clicking here.
We also use the Oxford Reading Tree scheme.  Click here for links to ideas to support your child's education through this scheme.
We follow the South Tyneside Agreed RE Syllabus:
Social and emotional aspects of learning (SEAL) is a comprehensive, whole-school approach to promoting the social and emotional skills that underpin effective learning, positive behaviour, regular attendance, staff effectiveness and the emotional health and well-being of all who learn and work in schools (Department for Education 2010).
Following on from the finding of the 'Review of Emotional Health and Wellbeing Education Programmes for Children and Young People in South Tyneside' undertaken by Claire Mawson (Senior Public Health Advanced Practitioner) , it was identified that school staff wanted a comprehensive PSHE programme to follow that embedded SEAL within a variety of other topics.
What is 'One Life'?
'One Life' is a brand name that was developed around five years ago by students in Boldon Comprehensive. It was originally intended for Secondary PSHE but from pupil feedback it was decided to expand the brand so it follows children throughout their school career.
One Life is the brand name given to a Primary PSHE scheme of work which Dunn Street uses.