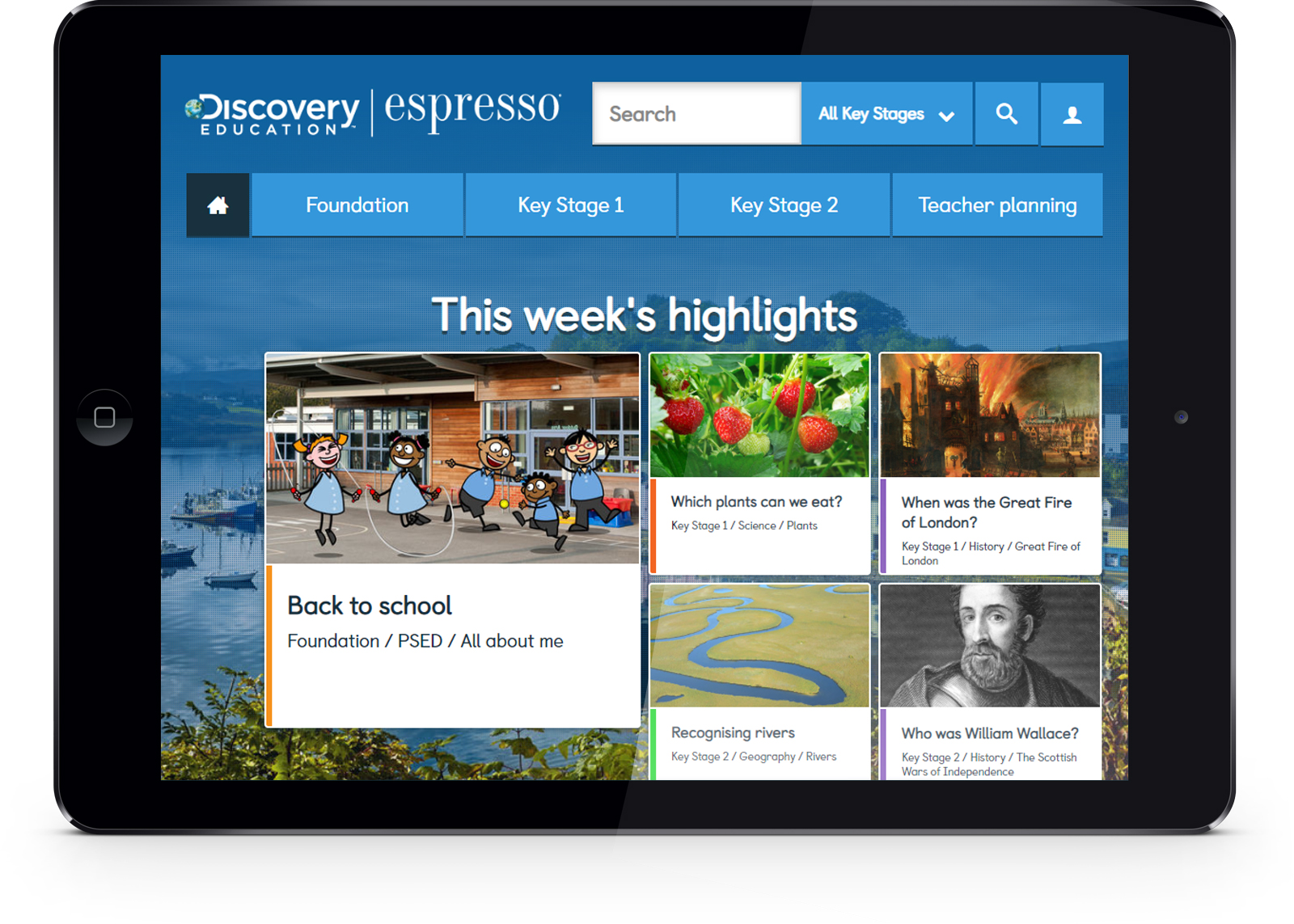 The award-winning, curriculum-centred primary teaching resource made by teachers for teachers. Save time, deliver high quality education and inspire student success.
Suitable for your whole school from Foundation to Year 6.
Resources include:
Discovery Education Espresso News, a key part of Discovery Education Espresso, is a unique service, produced in collaboration with ITN Productions and specifically tailored to primary schools. Espresso News gives children a safe, age-appropriate way to find out what's happening in the world using real events and footage to create lasting, high-impact learning opportunities.
Why not delve into Discovery Education Espresso's exciting daily challenges? These short five to ten-minute activities are engaging and focusing.
Every week five new exciting daily challenges are released for each key stage to explore. The activities range from consolidation activities based around curriculum subjects, to more creative activities like designing new products. The activities are engaging and provide opportunities for pupils to collaborate and share ideas, as well as discussing topical events.
Click on the link below and enter username: student25000 and password: dunnstreet
https://www.discoveryeducation.co.uk/login/eha/?service=espresso