On the 8th May 1945, Prime Minister Winston Churchill made an announcement on the radio at 3pm that the war in Europe was over. This day is known as VE Day – or 'Victory in Europe Day', and since 1945 has been remembered as the day when fighting in Europe came to an end. It was a monumental day, which saw huge gatherings and parties up and down the country, as people celebrated then end of the six-year conflict.
This year is very special because it marks the 75th Anniversary of VE Day. If you would like to find out more, here are just a few of the many fantastic resources online. If you have any work or pictures, as always, please send them in to the school email, and we will post them on Facebook or the school website.
General Information and Facts about VE Day
The VE Day official website can be found here:
For more factual information, BBC Teach Clips have made some specific videos:
The English Heritage have brought the 1945 celebrations to life with their informative website: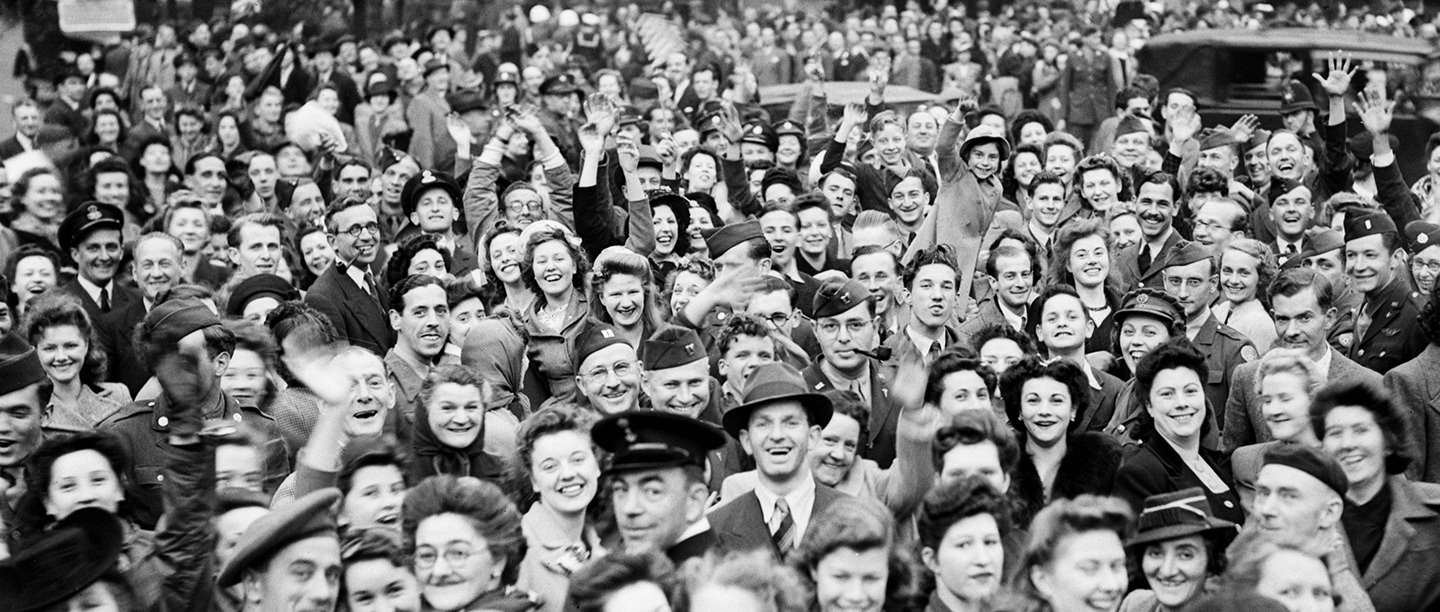 The Royal British Legion has lots of online resources and a specific KS2 learning pack, including a home learning pack for all ages: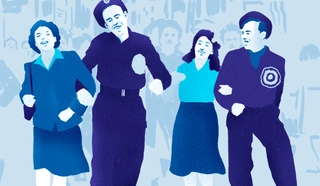 Here are 10 iconic photos the Imperial War Museum have released to commemorate the occasion:
Specific Videos and interactive Resources:
Winston Churchill's famous speech to crowds in London:
A  British PATHE video released to mark the end of War in Europe will give you an idea of how VE Day was celebrated back in 1945:
If you would like to try some historical fiction, here is a fantastic online book called 'The Spitfire Fund Story', written by the author Tom Palmer. New chapters will continue to be released so keep checking the website: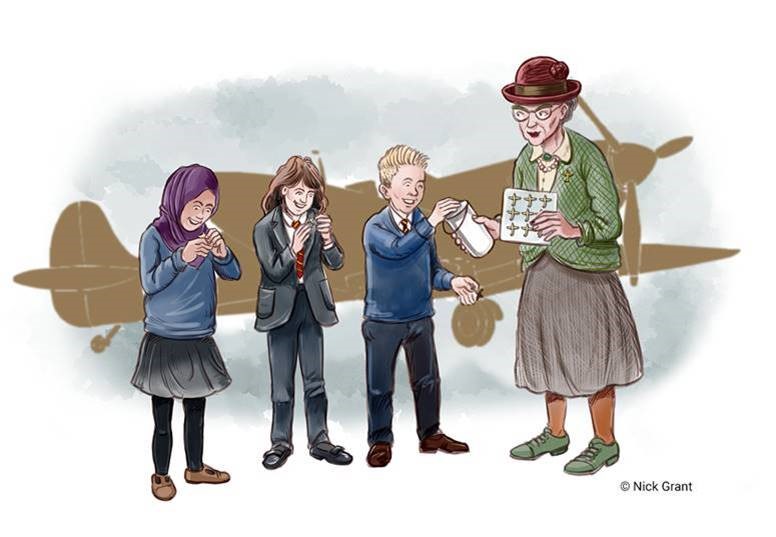 Once you've done all that, a great way to get involved is to plan your own VE Day party!
You may need to think about….
Venue
First things first, you need a venue. You know what they say, you always find them in the kitchen at parties, so be sure to stay home this weekend and mark the occasion while complying with social distancing rules.
Use our toolkit for bunting ideas and ways to decorate your home with VE Day artwork.
Menu
What's a party without a buffet? We have seen everyone delving into banana bread recipes but now it's time to take it back to 1945.
Meat options
Veggie options
Homity Pie – a rich, wholemeal pie with a potato, onion and cheese filling said to be made by Land Girls during WW2.
Vegetable turnovers – a bit like the Homity Pie only in pasty form!
Desserts
Eggless fruit cake – eggs were rationed but don't worry, there was still delicious cake to have!
Pear crumble – A guaranteed hit with everyone at the party!
But that's not all, there are lots of recipe ideas online to take you back to the 1940's.
No party is complete without dancing! Here's the Lindy Hop:
Have fun browsing all these fantastic resources, and if you have any photos or pictures you want to share, please send them in!