Hi everyone,
I hope you are all well and you have had a nice weekend.  It seems so long since we were all together in school but I have loved our Google Online lessons over the last two weeks. Thank you so much to all the parents and carers who have joined in with us in our lessons: It is wonderful to see you all engaging and I am sure it means the world to the children as you continue this journey together. It also gives you an insight into the sort of work we do in class.
For those that haven't joined in yet – it would be great to see you even if it's only for a few minutes to say hi.
Please remember that you can pick up a Home Learning Pack up from Mrs Winter in the school office.  If you can not get into school, this week's pack is below.
Below is the link to the excellent BBC Bitesize Daily lessons.
https://www.bbc.co.uk/bitesize/tags/zmyxxyc/year-3-and-p4-lessons
Spellings
Words ending with a /chuh/ sound spelt with 'ture'
creature    picture

nature    furniture

capture    culture

moisture   future

gesture structure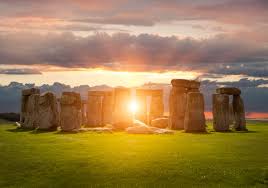 STONEHENGE – SUMMER SOLSTICE
You may remember that we learnt about Stonehenge before Christmas and we even created some lovely Stonehenge Sunset Silhouettes' that we turned into calendars. Well this weekend was the Summer Solstice which is the longest day of the year so the sun would have shone through the middle of the centre stone as it set.
Please can you create a Poster or Fact file that will give a reader lots of information about this magical place.
Can you find out how the summer solstice celebrations were restricted this year due to  Covid-19?
Thanks again for your continued support.
Stay Safe.
Mr Hymers