Hello everyone,
I hope that you are all safe and well and that you are  still managing to do some nice things with your loved ones. Hasn't the weather been beautiful.
I can't believe that it is June already – I hope that it is not too long before we are all back together in our fabulous school as we miss you all so much.
I really loved speaking to lots of you, on the telephone, before half-term. It was great to hear all the children sounding so happy. There were a few of you that I was unable to catch up with so please send me your number via email and I will give you a call.
Thank you all so much for keeping in touch via email and continuing to send me examples of the work that you have been doing.
I loved these from Sophie McIntosh. Aren't they brilliant!
Perhaps Sophie's work inspires you to do your own fact file. You could do one about any famous person. Perhaps your favourite footballer or singer.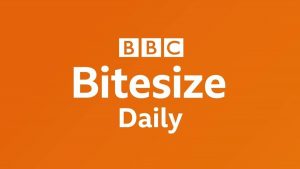 The best resources for you to dip into are still, in my opinion, the BBC Bitesize activities that can be found here:
https://www.bbc.co.uk/bitesize/tags/zmyxxyc/year-3-and-p4-lessons/1
In maths the focus is still on fractions and if you have missed some of these lessons they are still available on the website.
There are some excellent lessons in English and a good place to start would be the lesson looking at Similes and Metaphors. Can you write your own and send them to me?
Also there is a lovely lesson which consolidates what we have learnt about the Iron Age.
What I really like about these reosurces is that you can explore all the lessons to choose which you would like to do and each lesson is only short so we stay interested.
SPELLINGS
Word families based on root words 'scop' and 'spect'
scope
telescope
microscope
horoscope
periscope
inspect
spectator
respect
perspective
spectacles

Lots of you commented on how much you enjoyed the Beowulf activities so below is a comprehension about the famous warrior.
( A note to parents – there are three different versions of this resource. If you look at the bottom of the sheet there is a little star. One star is the easier one and three stars is the most challenging. I have also included the answers so you can give the children some guidance if they need it). 
As always please don't forget Lexia and TT Rockstars – these are absolutely fantastic resources that the children will continue to use when we return to school.
If you need any more ideas for home learning or just some guidance please just email me at
[email protected]eet.s-tyneside.sch.uk
See you all soon
Mr Hymers