Hi everyone,
I hope everyone is well.
Can I just start by saying that I had a lovely time this morning chatting to the children that managed to join our Google Class at 10 am. It was amazing to see you all and thank you parents for logging the children in and I loved the fact that you joined in with the lesson too.
I know a few of you had a problem logging on and I hope we have managed to sort that now.
It would be fantastic to see a few more of you tomorrow. Remember there is no pressure: it just gives children a chance to see and interact with each other as we try to bring a bit of routine back into ALL of our lives.
If you have any queries please send me an email.
Regarding this week's home learning, as ever I will continue to post ideas on our Website on a Monday that will include links to online learning.
Also you can pick up 'Home Learning Packs' from the school office on a Monday too. If you cannot get into school I will upload the packs on here.
Here is a digital copy of the work that is available from school ( I have also included the answers and some guidance)  Please don't feel you need to print it all off. It maybe you just print off the sheets you want to complete – so you can save on paper and ink.
Here is the link to this weeks lessons on Bitesize.
https://www.bbc.co.uk/bitesize/tags/zmyxxyc/year-3-and-p4-lessons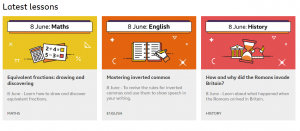 You can learn about Equivalent Fractions in Maths. We have done lots of work on Inverted Commas so you can consolidate your understanding in the English lesson. There is also a lovely lesson on The Romans.
Spellings 
Word families based on root words 'press' and 'vent'
press
suppress
express
compress
impress
prevent
invent
venture
adventure
eventful
You may have seen that we will be 'celebrating success' on a Friday and congratulating pupils on our Website and Facebook who have worked hard during the week.
Obviously we can't win any attendance certificates at the moment but perhaps we could be the class that wins for being the best on TT Rockstars.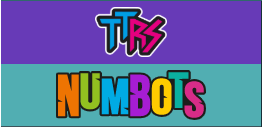 Please log into Rockstars and Lexia as much as you can and show the rest of the school how amazing you all are.
Thanks again for you continued support I am so proud of you all
Thanks
Mr Hymers