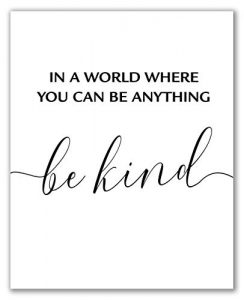 This week marks the start of Mental Health Awareness Week and the theme this year? Have you guessed?
KINDNESS
You know how much we all love a good story, especially during these uncertain times. Well I have chosen a one in which the message of KINDNESS shines throughout.  Click on the picture to hear the story.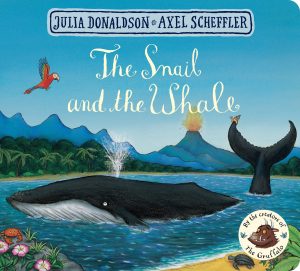 And you can watch the story come to life in a feature length film of the story.  Just click on the link below.
https://www.bbc.co.uk/iplayer/episode/m000cslw/the-snail-and-the-whale
https://www.mentalhealth.org.uk/campaigns/mental-health-awareness-week
Why kindness?
We have chosen kindness because of its singular ability to unlock our shared humanity. Kindness strengthens relationships, develops community and deepens solidarity. It is a cornerstone of our individual and collective mental health. Wisdom from every culture across history recognises that kindness is something that all human beings need to experience and practise to be fully alive.
Celebrate kindness
But we also want to shine a light on the ways that kindness is already flowering at this time. We have seen it in the dancing eyes of 100-year-old Captain Tom Moore  as he walked his garden to raise money for the NHS and in the mutual aid groups responding to local needs. We want that kindness to spread further in every community in the UK.
Finally, we want to use the week to explore the sort of society we would like to emerge from the coronavirus pandemic. 
Kindness and Mental Health
Kindness is defined by doing something towards yourself and others, motivated by genuine desire to make a positive difference.  We know from the research that kindness and our mental health are deeply connected. The research shows that kindness is an antidote to isolation and creates a sense of belonging. It helps reduce stress, brings a fresh perspective and deepens friendships. Kindness to ourselves can prevent shame from corroding our sense of identity and help boost our self-esteem.  Kindness can even improve feelings of confidence and optimism.
Kindness is an act of courage
But kindness is an intrinsically risky endeavour. It can risk us looking foolish or being taken advantage of, which is why we sometimes retreat. To receive or to give kindness is an act of courage. We want to use Mental Health Awareness Week to support each other to take that brave step and harness the benefits for both giver and receiver.
A kinder society?
We have a once in a generation opportunity not only during but also following this pandemic for a reset and re-think about what kind of society we want to emerge from this crisis.
Applied kindness could have a transformative impact on our schools, places of work, communities and families. As the former Governor of the Bank of England, Mark Carney, has said, now is a time to put values above valuations. We must seize this time to shape a society that tips the balance in favour of good mental health, for all of us, but especially for those who are most vulnerable.
Kindness Matters – what you can do
During Mental Health Awareness Week, we are asking you to do three things:  
Reflect on an act of kindness. Share your stories and pictures (with permission) of kindness during the week using #KindnessMatters and #MentalHealthAwarenessWeek
Use our resources in your family, school, workplace and community to join with thousands in practising acts of kindness to yourself and others during the week
Share your ideas on how you think we could build a kinder society that would support our mental health using #KindnessMatters and #MentalHealthAwarenessWeek
Have a look at some of the ways how you and your family can get involved!
 We'd love to see your acts of KINDNESS so don't forget to share your stories with us on our Facebook page or by emailing us.