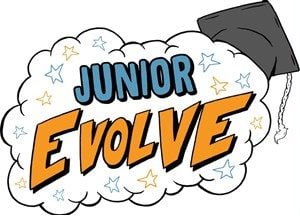 I am delighted to inform you that Y5/6 has been invited to participate in a Higher Education event by Northumbria University. Apprentice Student on Campus (ASC) is an opportunity for pupils to spend a day on our city campus taking part in fun activities and learning more about Higher Education.
These events are paid for by Northumbria University who are currently working with the school. Higher Education outreach activities are aimed at showing pupils the Higher Education opportunities available at College and University, and how completing a Higher Education course can benefit their job prospects.
More details about HE outreach activities can be found at the website: www.northumbria.ac.uk/juniorevolve
If you do not wish your child to participate in HE outreach activities or to be photographed, or their details to be recorded and processed for research purposes, please advise the school in writing as soon as possible.  In addition, your child may be asked to participate in research activities, such as focus groups, where anonymised results might be published in reports. Please advise the school in writing if you do not wish your child to take part in Focus Groups.